Welcome to StreetLeverage!
At StreetLeverage, we are committed to the belief that it is often the most obvious and important realities that are the hardest to see and talk about.
To that end, StreetLeverage endeavors to spotlight interpreters and industry stakeholders who courageously share their ideas and perspectives in an effort to rethink the way we understand, practice, and tell the story of the sign language interpreter.
We hope you will join the discussion by commenting on a post, submitting an article, and attending a StreetLeverage – Live event.
Subscribe
Stay in touch by signing up for regular updates.  Its fast and easy.  Simply enter your name and email in the Subscribe Here box (upper right-hand side of the full site) and hit the green "Sign Me Up!" button.
Also connect on Facebook and Twitter and YouTube if you are active on those networks.
Founder's Statement
My name is Brandon Arthur.
Yes, I probably should fill the page with a bunch of "I" statements to demonstrate my worthiness of putting StreetLeverage into the world, but I'll save you the eye roll and me the hot air.  Let's just say, I have been lucky.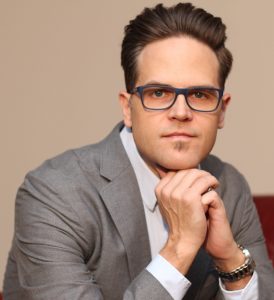 I have had the good fortune of working with—and alongside—numerous working interpreters, industry leaders and educators, and business owners.  These travels have given me the opportunity to see and experience the power and complexities of the sign language interpreting field from various points of view.
This experience served as the impetus to organize a space where practitioners and industry stakeholders could come together to share insights and perspective in order to raise the consciousness about the important work of sign language interpreters.
(If the "I" statements are important to you, you can find a highlight reel below.)
"I" Statements
I…
was born to a father that is Deaf and a mother that is a sign language interpreter.
am a nationally certified sign language interpreter.
have worked as both a freelance and staff interpreter.
held a Director of Business Development/Marketing position for a small interpreting agency.
love, love, love being a father.
founded Visual Language Interpreting (VLI) in 1999 and ran it for nearly a decade.


along with my partners, sold VLI to Purple Communications in 2008.
worked at Purple as a GM and VP of Community Interpreting, VP of Marketing Communications, and Regional Director of Operations over the span of nearly 7 years.



worked for Access Interpreting as VP of Marketing.
served on an RID affiliate chapter board (PCRID).
served on two National RID conference committees as an interpreter coordinator.
co-chaired an RID affiliate chapter conference committee.
have coordinated interpreters for numerous large events (RID, CIT, DeafWay II, NAD, NTC)
have written articles that were featured in the RID Views.
graduated from George Mason University with a BS in Psychology and a minor in Business.
love more than life itself, my life partner and our amazing children.
am grateful to the universe for my lot in life.